ABOUT US
The Connecticut Technology Council has recognized Albright Associates with the "Innovation Pipeline - 100 Companies to Watch" award for its accomplishments and growth potential.

Albright Associates is a privately held company founded in 1995 by leading educators and researchers specializing in statistics, data mining, operations research, algorithm development, and advanced technologies. Albright Associates management is complemented by an advisory board of technology and security experts, lawyers, educators, medical/veterinary professionals, and business executives, including support from SCORE.
OUR MISSION
Albright Associates' mission is to protect and safeguard individual privacy and safety in a digital age while providing tools to collect, exchange, and analyze critical information.
PRESIDENT & FOUNDER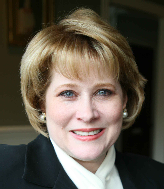 Dr. Teresa Piliouras, founder of Albright Associates, developed the patented UXID and SafeID technologies to provide a commercial framework for conducting large-scale, scientific studies across any population, geography, and time boundary, while protecting the anonymity and personal privacy of all program participants. This was inspired by her work evaluating national and state programs targeted at improving the graduation rate and performance of "at-risk" high school students. Her realization that this country has no national infrastructure or consistent methodology to calculate student graduation, drop-out, and transfer rates lead to the invention of the UXID and SafeID technologies and related service offerings.